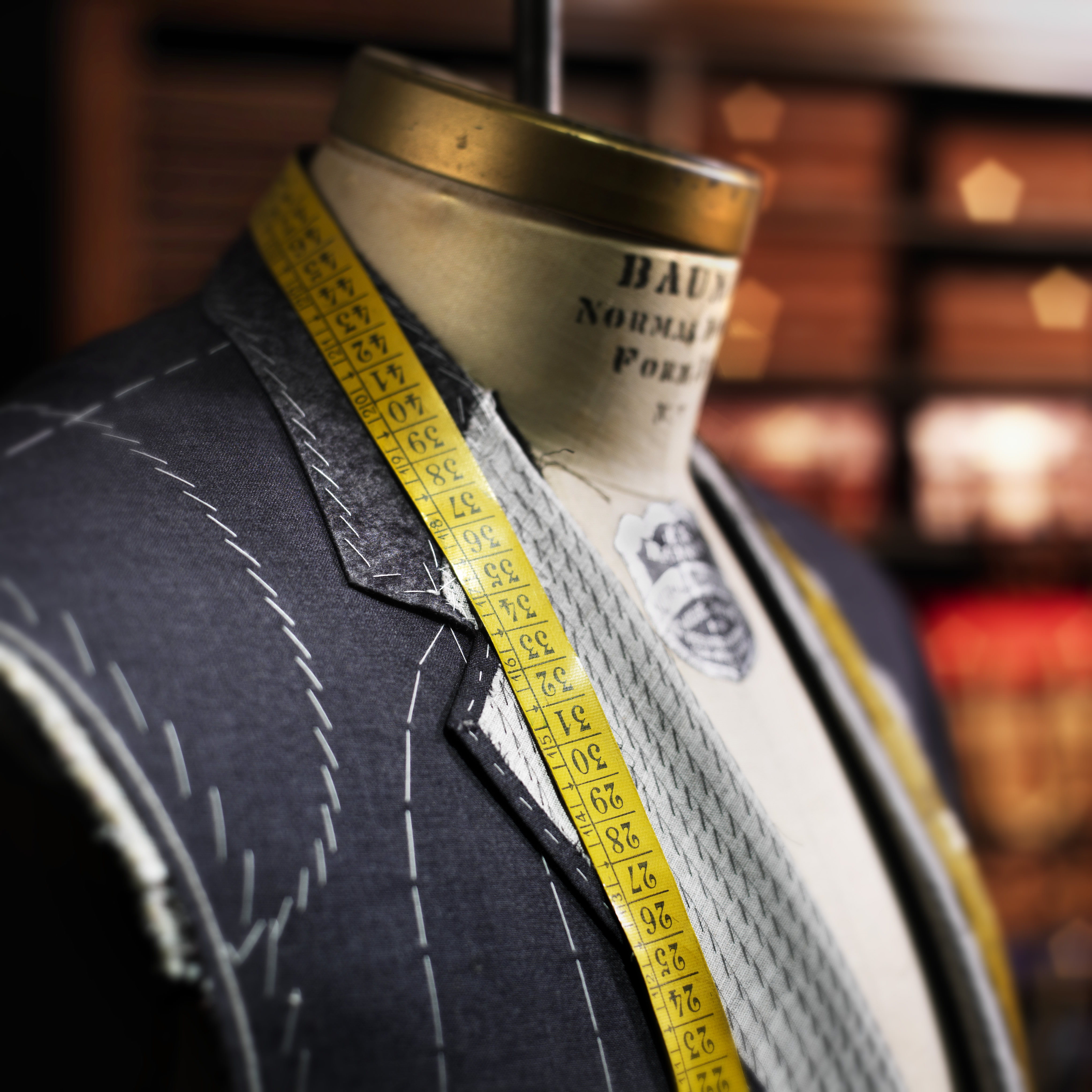 Every Big Man Culture experience is well tailored for your needs. The initial consultation will last approximately 1 hour and will include the following:
Initial Consultation
Before we take any measurements, we 1st get to know YOU. This is important for the vision of the finished product. At Big Man Culture, we aim to provide a unique custom tailoring experience that will leave a lasting impression on each of our clients!
Design
Each garment is hand crafted by one of our master tailors to fit your personal taste. From the hand drawn patterns, hand sewn buttons, monogramming and attention to detail, every inch of your garment is personally designed to fit your specifications and taste.
Measurements
When buying off the rack clothing, the clothing is designed for "mass production" and usually does not fit your body. We provide experienced tailoring services with a comprehensive set of measurements to ensure your garment fits you to your exact specifications.
Garment Delivery
Within 3-5 weeks after your measurements are taken, your custom garments will be hand delivered for your final fitting. If you are not completely satisfied with the fit of your clothing, we will work with you until all of your needs are met.
Final Fitting
Lastly, we will have a final fitting to ensure your garments fit to your body's specifications. In the unlikely event minor alterations are necessary, Big Man Culture will ensure we work with you to make any adjustments to your custom tailored garments.
Contact us to schedule your custom tailoring experience today!